Do you want to create a fake Whatsapp account without a number or with the US, and Uk numbers? If yes you came to the right place, Here we will teach you how can you make a fake WhatsApp account without using your own number.
WhatsApp is a messaging platform that is one of the most private social media platforms. You can use WhatsApp with a mobile number only. So usually, your WhatsApp account is created by your number, and when you do that you are going to be registered for your residing country from where you would have purchased your sim card.
Now, a lot of WhatsApp users desire to make their WhatsApp account with a (+1) number which will make their number from the USA, and UK. Unfortunately, there is no straight way to get a WhatsApp account with a USA (+1) number.
But if you really want to set up your WhatsApp account with a USA (+1) number in 2023 then you can hack or tricks that will need you to follow a simple method.
As it is very clear that you cannot register to WhatsApp by a number that is registered by a different country number and use it by some other country number.
An easy approach would be if somehow you can get an international number. Now, how can you do that? Well, keep reading this article to know-how.
How To Make Your WhatsApp Account With A USA, UK Number?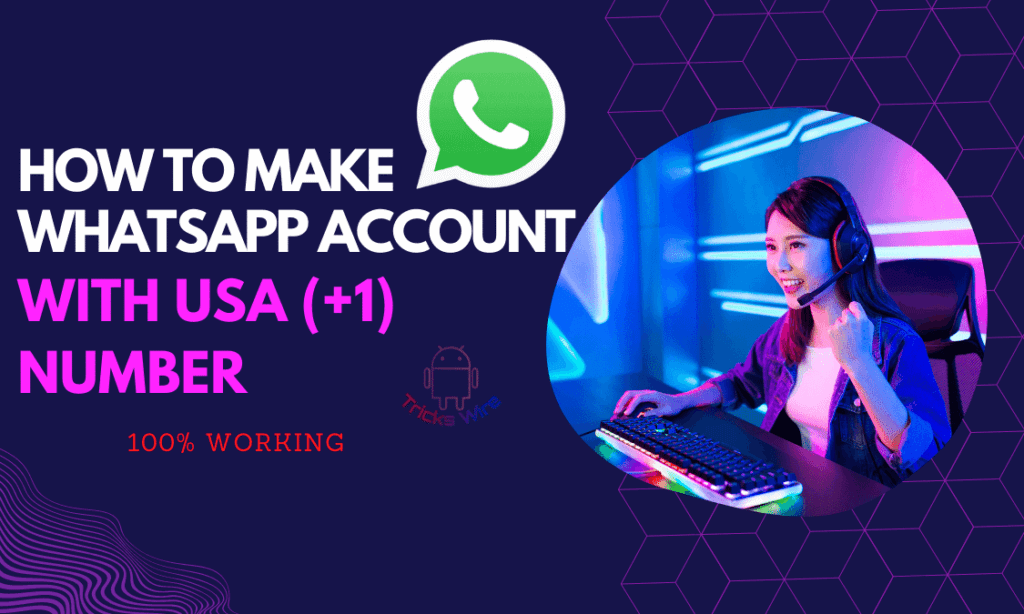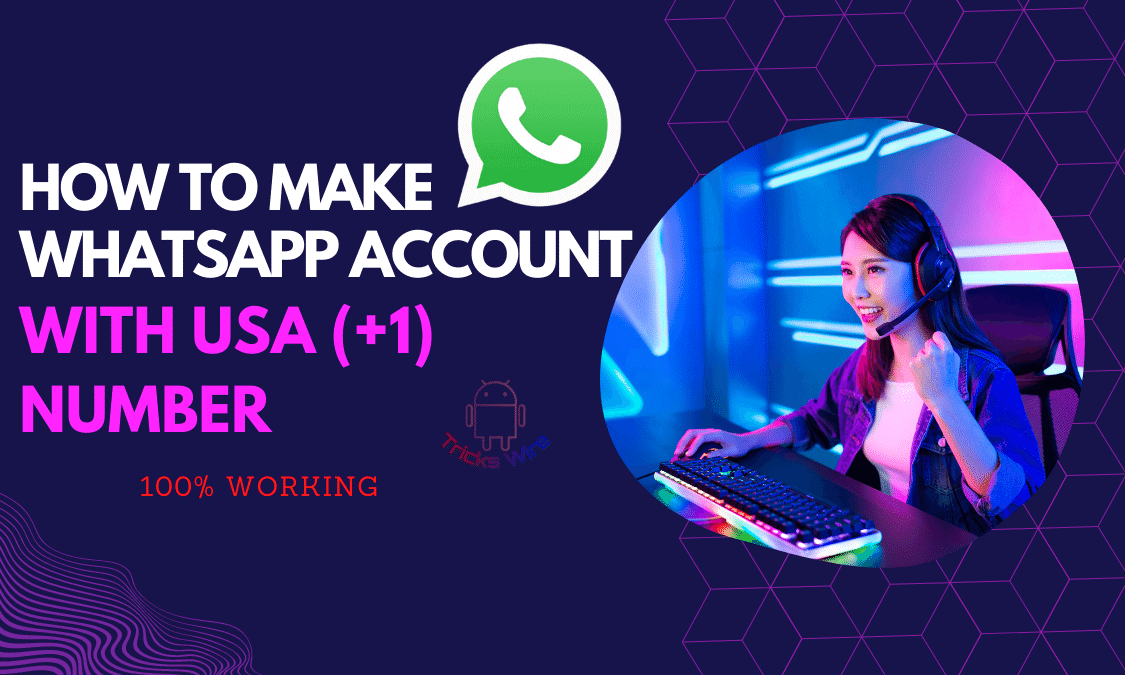 To make your fake WhatsApp account with the USA (+1) number, you are first required to make your number with the USA (+1) number.
Yes, it is possible to make a sim card number with any country's starting number. And the plus point is that the trick is really easy and simple.
There are a lot of websites on the internet and application available that can help you do that. With the help of these applications, you can let other people think that your number is an international number.
But not all these websites or applications are free to use. You can go online and search for these applications and decide which one's service would you like to use.
But if you want to save yourself from all that trouble you can use TextNow and this article is also going to share how to use TextNow to make your number an international number.
How To Make Your Number An International Number Using TextNow?
First of all, let's justify why use TextNow?
TextNow is free and easy to use.
It is available for android as well as IOS users.
The application is available in most parts of the world.
Now, that you know why TextNow is one of the best choices, you can follow the following steps to make your WhatsApp account with an international number.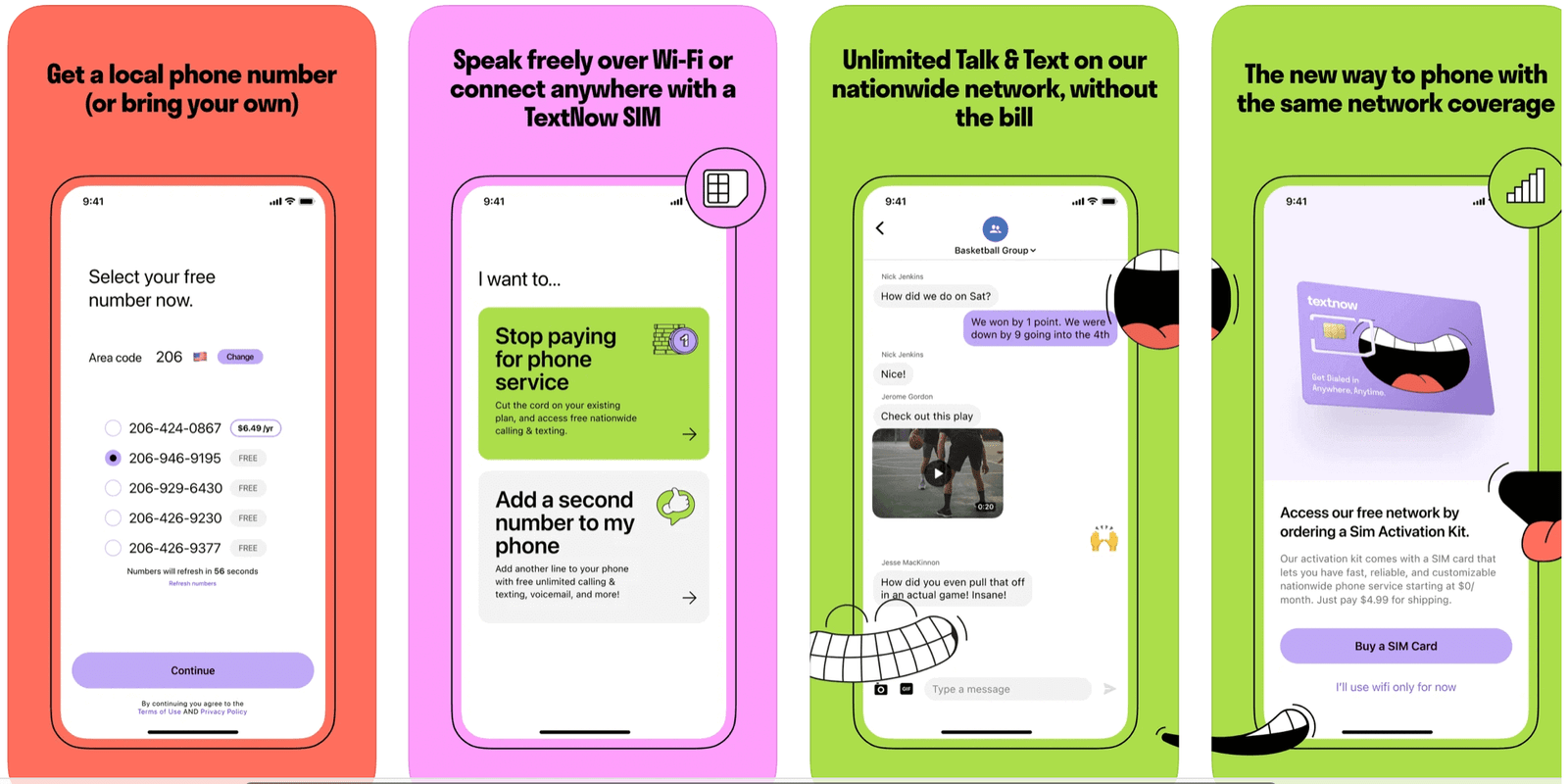 The very first and the obvious step is to download TextNow from the App Store or Play store respective of your device's operating system. If TextNow is not available in your region, then simply download the App's APK by going to this link.
Once the installation process of the application is finished, simply sign up using any of your email addresses. You can also sign up using your Facebook account.
Few other steps related to your registration can be completed by following the prompt instructions. At the end of the registration process, you are asked whether you want to make TextNow your default application to make calls and text messages. Click on the Not now option and skip it.
Once, you are done with registration, you can start with your main objective which is to get an international number.
Up next, you have to select a number from the area code of the USA. When you move ahead, you will be asked to share your location so that the application can get your area code. But you must decline location permission and enter any area code of the USA.
When you successfully enter a valid area code available in the USA, a list of numbers will appear on the screen. Select any of those numbers you want and click on Continue. Also, don't forget to note that number somewhere for yourself.
Now, you have an international number that you can use to register on WhatsApp.
Create a Fake WhatsApp Account Without Number
As you have successfully got an international number, you can easily register on WhatsApp using that number and make your WhatsApp account with the USA (+1) number.
Well, you would definitely not want to delete your previous WhatsApp account to make a fake WhatsApp account. So, what's the solution? Neither WhatsApp allows you to open two accounts simultaneously on its platform in one use.
In this case, you can create a virtual copy of WhatsApp to open a second account on the virtual or cloned WhatsApp.
You can either use your phone's feature to create a WhatsApp clone or you can use Applications available on your mobile store such as Parallel Space to make a Virtual WhatsApp.
Once, you are done, open the cloned or your virtual WhatsApp and follow all the steps to make a new WhatsApp account with the international number you have. If you don't know how to do that, follow these steps.
Simply, Open cloned or virtual WhatsApp and click on Agree and Continue button at the bottom of the screen.
Now, Enter the Phone number that you have. If WhatsApp does not recognize it to be an international number, simply change the prefix of the number to +1 and click on the Next option.
Next, WhatsApp will send a confirmation code on the provided number that you are going to receive on TextNow. Fill in the confirmation code of 6-digits.
Now, add your prog=file picture, and your WhatsApp name and enjoy using your WhatsApp account with the USA (+1) number.
Conclusion:
Many people would want a number with an international number to either prank call a friend or even you can share a fake contact number when they don't want someone to call them back.
Make sure you don't use this hack to harm someone or involve in non-legit activity to save yourself from the afterwards trouble.
However, this simple trick shared in this article will surely help you with your question of how to make a fake WhatsApp account with the USA, or UK number. Hope that you find it easy and helpful.