FREE Disney plus + accounts and password login, Get Disney+ bundle premium accounts for free, Disney plus premium accounts list.
Do you want a Free Disney plus Account? If your answer is yes, congratulations; you have reached your final destination which ends in this article. Today, I will share Free Disney+ Plus accounts for free so that you can get benefited.
Today, I have got everything you need and everything you are searching for in this article. I have the premium unlocked Disney Plus accounts, which I am sharing with you for free. Apart from that, I will guide you to get a free Premium trial from Disney plus.
You can follow the instructions posted in this article to get a free premium trial offer on your personal account from Disney plus premium, and you can enjoy a free Disney plus premium for 30 days without any disruption.
A quick intro on Disney Plus
The Disney plus is an American video streaming platform over the OTT media streaming service platform, which is owned and operated by the media and Entertainment Distribution division of the Walt Disney Company.
This platform primarily distributes films and tv series produced by the Walt Disney studios and advertisement content from some selected brands like Marvel, National Geographic, Star, etc. and many more.
Disney plus relies on the technology developed by the Disney Streaming services, which was originally established back in 2015 under the name BAMTech. This entertainment platform has a massive online content library containing approximately 7,000 television episodes and 500 films.
Disney+ Plans and Pricing
Disney plus costs you $6.99 per month if you choose monthly payment for your monthly subscription plan. You can choose an annual plan over a monthly subscription plan; then, it will cost you around $69.99 per year, which means $5.83 per month (quite cheaper as compared to the monthly subscription).
You can purchase a package also included with Hulu and ESPN, and the cost will be $12.99 per month for these three services. The only Hulu version with commercials costs about $5.99 per month, and similarly, the ESPN subscription will cost you $4.99 per month.
How To Get Disney+ Accounts For Free?
I know you are eagerly looking for a free Disney Plus account, and I am here to provide you with a free Disney Plus account. All of the accounts I have for you today are premium unlocked and have full access to all of the services offered from the platform.
There are no complicated steps to follow; I have the free premium Disney Plus accounts for you, which are posted below. You just need to grab your account and go to the Disney plus website and click on login.
FREE Disney+ Accounts & Passwords
Disney+ Accounts Updated On
September 24, 2023
Email: [email protected]
Email: [email protected]
Email: [email protected]
Email: [email protected]
Email: [email protected]
Email: [email protected]
Email: [email protected]
Password: Click Here For All Passwords↓
★RULE: I hope you have received your Disney+ account, If you do not get it, check it tomorrow and you will get it. If there are any questions, then you can ask in the comment box below.
On the login form, use the account details you have grabbed from this article, copy-paste the username and password, and click on login. You will be logged into a premium account having full premium access.
In case the account you have grabbed is not working, or the password is expired, please report to me using the comment box and try other login details posted in the list. If none of them works, tell me, and I will update the accounts as soon as possible.
FREE Disney Plus (+) Accounts & Passwords List
Disney+ Accounts Updated On
September 24, 2023
| | |
| --- | --- |
| Email: | disneyplus9383igmail.com |
| Validity: | 1 Year |
| Plan Type: | Premium |
| Updated On: | September 24, 2023 |
| Password: | GET Password⤻ |
How To Disney Plus Free Trial?
If you want to get a free premium trial from Disney Plus on your personal account, I have the easiest way for you. I have provided the steps in the instructions provided below. Please read the instructions carefully and try to execute them as demonstrated in the instructions.
Go to the Disney plus website. If you already have an account, then you can ignore the step, or else follow me to create your free account on Disney Plus.
Click on the sign-up button on the website, which will open the sign-up form on your browser. Please fill out the sign-up form carefully; you need to put your first name, last name, valid email id, username, password, address line, etc. and after filling the form completely, click on submit.
Now you will receive a confirmation message on your email id. Open the received email and click on the link inside the confirmation email. It will open a link in your browser, and your account creation will be validated.
You can log into your new account using your desired username and password. Once you are logged into your account, locate and click on the "Try Premium for free" button to avail of the premium trial offer.
Now you will need to enter your credit card details and fill in your billing details on the form asking for your card details and billing address. Put your valid card number, security pin, expiry date, etc., and submit the form for validation.
Wait for some time till your data gets validated. After validation, the free premium trial offer will be activated instantly.
Now you can enjoy your free premium Disney plus subscription with unlimited access for 30 days. But you have to remember that you need to cancel your subscription plan before the trial period expires to avoid getting charged.
You can use this method to generate an unlimited premium account with 30 days trial period, but the important step to remember is that you need to cancel your subscription plan before the expiry date.
Features of Disney Plus premium
Disney Plus platform has so many amazing features for the users, and the paid subscribers have access to all of the premium resources on the platform. You can also use some of the resources of the platform as a free subscriber.
Though there is a major difference between premium subscription access and free subscription access, still the amazing features are enough to entertain both the free and premium users of the platform. The features are explained below in short and given a quick overview herewith.
Massive Content Library
Disney Plus has a massive online content library that contains over 7,000 television episodes from famous tv series and shows, along with over 500 films, which has made the library rich with content.
Available in Major Regions of the World
Disney Plus is available for the entertainment of people from the major regions of the world. No matter which country you are living in, you can access Disney plus and watch your favourite series and movies anytime you want.
High-Resolution Streaming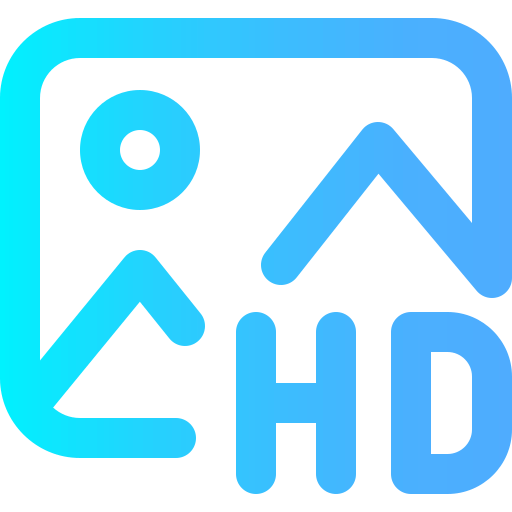 Disney Plus has given you the freedom to watch your favourite movies and series at your desired resolution. Whether you love to watch in 480p resolution or full HD resolution at a rate of 1080p, you can watch your favourite content if your device allows you to stream.
Watch Disney Plus on any of Your Devices
Now you can watch all of your favourite series and movies on any of your devices. You will never miss an update from your favourite series, as you can watch your favourite series from anywhere around the world.
With your Disney plus premium account, you can stream your favourite series and movies on up to four devices simultaneously. There are all the Disney Plus supported platforms highlighted in the list below.
Desktop PC (via web browser)
Tablets (Android and iOS)
Mobile devices(Android and iOS)
Smart TVs
Consoles and Game boxes(Play stations, Roku, Xbox)
Streaming Devices like Chromebook, Chromecast, Amazon Fire Stick, etc.
Conclusion:
In this article, I have shared Free Disney Plus accounts with you. You can grab any amount of Premium Disney Plus premium accounts absolutely free of cost. There are instructions provided for getting a Free premium trial offer from Disney Plus, which will help you to get an unlimited free trial from Disney Plus.
If you want your private Disney Plus Premium account for personal use, which will give you a worry-free user experience, you can contact me using our telegram id or ping me using the comment box. One rule you should have to strictly follow that never to change the passwords of the shared accounts.