Nobody can deny how much in trouble you feel when you delete a message that you were not planning on deleting and now you don't know how to get it back. Especially, in the case of Instagram, once a message is unsent from a conversation, you know you aren't getting it back.
However, you can't undo the unsend command, but you can view those unsent messages or chats. Not forgetting, how important a single message can be, the ultimate way is to find a method to recover those deleted messages. But the good news is that there is a method to recover deleted Instagram messages.
More than any other social media platform, you may want to know about message recovery options for Instagram because in that, once a message is deleted, neither the sender nor the receiver can recognize if a message has been deleted from your conversation.
So, if you want to recover a message that you had unsent in hurry or by fault then how about learning how to recover deleted Instagram messages or chats in 2023? 
How To Recover Deleted Instagram Messages?
Instagram keeps updating its features as per the users like it or not. It adds on the feature that the user appreciates and removes the one which isn't making any special contribution to the development of the app and increases the number of its users.
Likewise, one of the nicest features that Instagram has added for the users is the option for them to be able to recover deleted content and it can be an Instagram post, story, and deleted messages as well. But this feature will only show the messages that you have sent.
You can only recover your sent messages and not of any other sender to you. And the best part is that you aren't required to install any other application. So, to recover deleted Instagram messages in Instagram, follow the following steps one by one.
First of all, open Instagram on your phone. This method will work for both Android and IOS users.
Next, go to the profile option that you can find on the extreme bottom left side.
From there you have to go to the menu that scrolls up from three horizontal lines you can see on the top right corner.
In the menu, click on the first option that is Setting.
In the setting menu, you can find an option that reads Security. Tap on the Security option.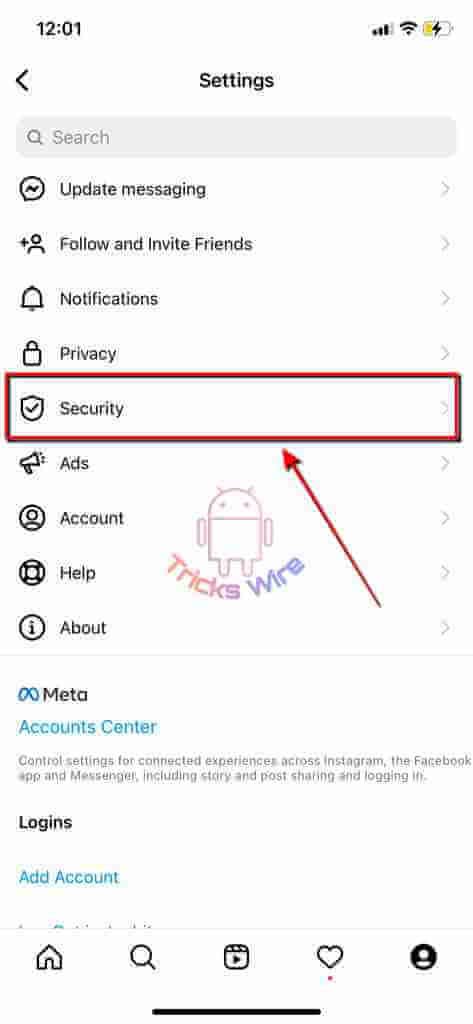 There, under Data and History section, you can find the option that reads Download Data. Click on the Download Data.
Instagram will ask you to enter your e-mail id where you would like to receive a copy of your data. It will auto-fill the e-mail id if you have already linked one to your Instagram account. Make sure an email address is linked to your account, or else Instagram won't be able to access the email address which is not present on its server.
Now, all you have to do is click on the Request Download option.
Right after you click on the Request Download option, you will be asked to enter your Instagram account password to confirm the request. Enter the password.
You will have to be patient to receive the requested copy of your data. Within the span of 48hrs, Instagram will generate a copy of your data and send it to the email address you asked for.
Once, you have received the mail from Instagram containing a copy of your Instagram data, you can download it on your device.
How To View Downloaded Instagram Data?
The job of downloading your Instagram data was pretty simple and you don't need to worry because viewing the data is simpler than that. It is quite obvious that if you view the entire downloaded folder at once,
It will take you a lot of time to find one piece of data that you are looking for, so instead, you can make it simpler to only view recovered deleted Instagram messages. Also, the data files end with a .json extension which means you will need a JSON file editor.
Now, download JSON Genie (Editor) if you are an android user or you can download JSON Pro Free if you are an IOS user.
The folder that you have downloaded from the mail is a zip file. This means that you will have to unzip it to use it. Extract the zip file and locate it. Once the file is unzipped, locate your downloaded folder that contains Instagram data in one separate path or location.
JSON editor will allow you to edit data in that folder. Once, JSON file is downloaded locate it and open the Instagram folder.
You can now search for messages.json and enter the file to access the deleted Instagram messages.
So that you have learned how to recover deleted Instagram messages in 2023, you can access the deleted messages. Now, it's obvious to understand that you won't be able to recover those messages in your conversation, and even after the recovery of the messages, your message will be gone from the conversation forever.
But you can view those messages because the messages might have been deleted from your and the receiver's access but they are restored in Instagram's server. What Instagram does on your request is that it finds your data files in its server and sends them to you.
Now, you can view all your data. As it's a copy of your data, any changes you do won't be reflected in the actual data. Now from the entire data, you can find the file of deleted messages and view your deleted messages, or the message that you have unsent.
Conclusion:
So, guys, this post is all about how you can recover your Instagram deleted chats or messages, I hope you understand both methods and they will be helpful to you. Keep sharing and stay connected with more Instagram tips and tricks.