With the world so fast with the internet, your hands are always clicking on screens and tabs, or keys to navigate through the sites and the applications. And so, it is very common to accidentally open a message/Chats that you did not want to open or read.
This is the case with social media platforms, especially where people message you for the purpose of connecting and knowing you.
Different platforms are operated in different ways and have different features but one among those that give you the liberty to unread messages after you have opened or read them is Instagram. 
Instagram has various features which are life-saving and makes coping with social media easier. You can disappear from people and still be an active user.
You have the option to unsend a message without letting the other person know, you can read others' messages without letting them know that you had seen their messages.
You can hide your Instagram stories from certain followers, and you can only share your Instagram stories with people you want, and more like these. Isn't Instagram an amazing application? 
The platform has various options for entertainment and you can find all types of content on Instagram. You can entertain yourself with photo posts, videos, IGTV, reels, and much more.
The application is very suitable for connecting with the entire world. You can connect through text messages, voice and video messages, video calls, and voice calls, you can connect directly to social media influencers and collab with them, you can also start Instagram businesses and connect with other business accounts.
And recently, Instagram has also provided a new feature that allows you to shop on Instagram. And so, with these many options, anybody is entitled to open up a message that you didn't want to and save it for reading later. 
In this case, you wish the best you had done was to be careful and never open that chat. And so, Instagram allows you to do that. You have an option to unread messages so that if you have opened a message in hurry you can mark it as unread. This article will tell you how to unread messages on Instagram.
Instagram Direct Messages
Messages on Instagram are known by the name DM which reads to direct messages. The messaging options and features are different based on the type of account you are using. Instagram gives you different account type settings to choose one according to your interaction need.
First of all, you can choose to keep your account private or public. Private accounts help you limit people you want to interact with whereas public accounts are made to share posts publicly to all users on Instagram.
Public accounts can be set to different account types such as personalized accounts, professional accounts, and business accounts.
The option to unread messages is given to business accounts only. So, you never miss any amazing business opportunity that you may have because you forgot to reply to them. 
Also, note that this option lets you unread a chat for you and not be unseen. This means that the other user can see that you have seen their messages. The option only provides convenience to reread a chat that might be opened accidentally or in a hurry.
How To Unread Messages/Chats On Instagram Business Accounts?
As mentioned above, the unread messages option is only available for business account types on Instagram. In a business account, the chat section is divided into two categories which are General and Primary.
You can move important chat heads to Primary whereas you can keep secondarily chats in General. Now, it doesn't matter if a chat is in a general category or a Primary category. Follow the given steps to mark a chat as unread messages.
The very first step is to log in to your Instagram business account using the Instagram mobile application. The feature is not available for desktops.
Now, go to the DM sections and head to the chat you want to mark as unread. For this, you have to select the chat.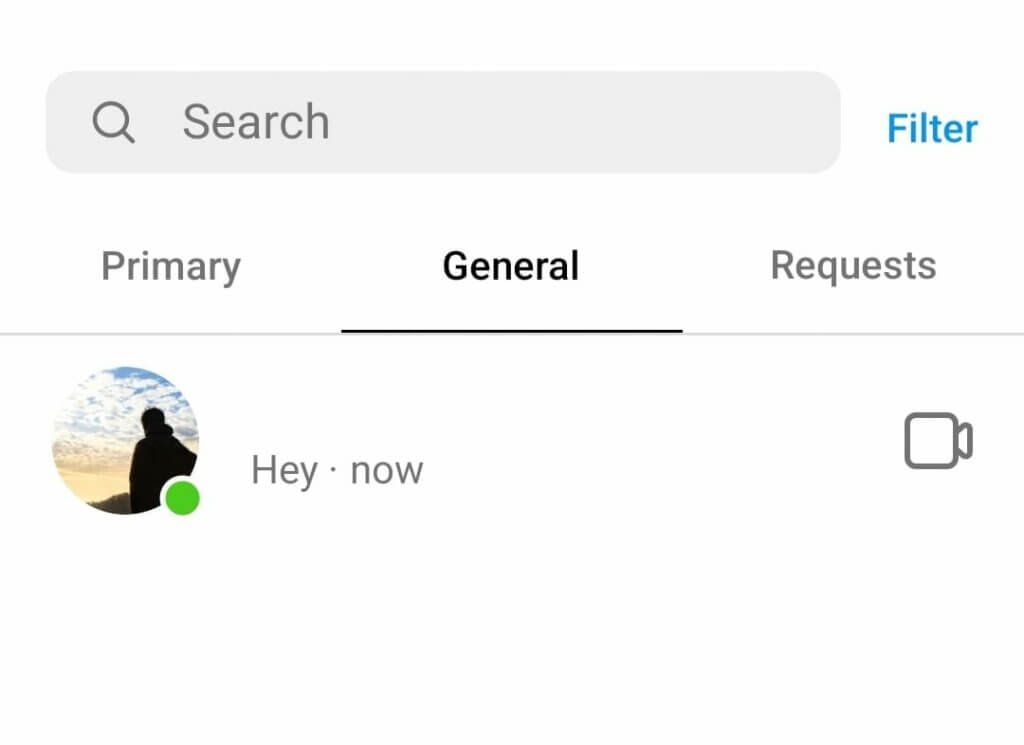 For selecting a chat that you want to mark as unread, navigate to the three horizontal lines on the top-right side of the screen. Or you can also long-press a chat to open up the unread message option.
After selecting the chat, tap on the Mark as an unread option.
This is how you can unread messages on Instagram in a few easy steps.
Can You Unread Messages On The Instagram Non-Business Account?
There is no option made available by Instagram to mark messages as unread for any other account type other than a business account. You cannot mark as unread any chat you have on a private account.
The only option that private Instagram account holders have is by changing their account type. You can do so in the following steps.
Go to Instagram and log in with your private account.
Now, navigate to your profile and tap on three horizontal lines to slide open a menu.
Click on the Settings option.
A menu will open up with different options from where you have to select Account.
Go to the end of the Account menu where you can find two options in blue colour. 
Click on the Switch to professional account option. 
As soon as you click on the option, you will be asked to fill in certain options to personalize your account. And as the entire process finishes your account will be converted into a professional account.
Now, you can use the mark as an unread option but your profile will be sent to a public account. If you choose to switch back to a personal or private account, you can also do that in easy steps.
Conclusion:
Instagram is the most convenient social media platform with several options to personalize your account as per your need. This also helps you to grow your profile and interact with other users on Instagram.
One of these features which is quite helpful is being able to mark a message as unread. This option lets you keep unread new messages that you might have opened infrequently. Moreover, this feature is only available for Instagram business account holders.