Discovery Plus is a complete package of unlimited fun with interesting Discovery channel TV shows, Discovery originals, and other programs of Discovery channel. To make your entertainment unrestricted, you can set up Discovery Plus On Roku.
Ruko is a common home gadget in America that is used to stream online content. But the device is useless if you don't have anything to watch on it.
Ruko supports many platforms to run on it whilst this article is going to help you get and set up Discovery Plus on Roku. In this article, we will be discussing how you can set up Discovery Plus on Roku. Do you want to get free Roku accounts? If yes then check out this article also.
Discovery Plus on Roku
As mentioned before, there are chances that your Roku device may not support Discovery Plus. The fact, Discovery Plus is compatible with streaming on most Roku devices, but not all of them.
The other way that you can use to check your Roku device compatibility is by visiting the Discovery Plus website or you can also click on this link.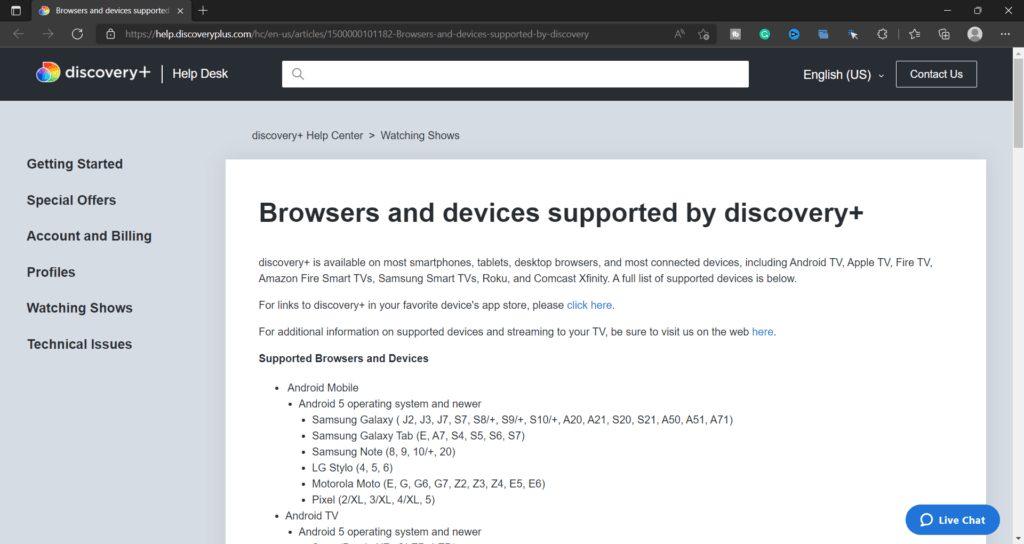 How To Get Discovery Plus?
Discovery Plus is a subscription program by Discovery that provides you with a lot of benefits. With Discovery Plus you can watch Discovery original shows, and Discovery premium content. Plus, you watch all of these shows in 8 different languages. So, why not get a Discovery Plus subscription?
If you want to try Discovery Plus before you decide to purchase the subscription, you can go for Discovery Plus's 7 days free trial. Also, the subscription-only costs you $199 per month and 399 for a year which is a very reasonable price. To get Discovery Plus subscription, follow these steps below-
First, visit the Discovery Plus website and on the top bar, you will find an option that reads Premium. Click on the Premium option. Or you can directly go to the subscription purchase page by clicking on this link.
Now, choose a plan for yourself. You have two options. One of which is a monthly subscription while the other one is a yearly subscription. If you have a Discovery Plus voucher then apply it, or else directly click on Subscribe Now button.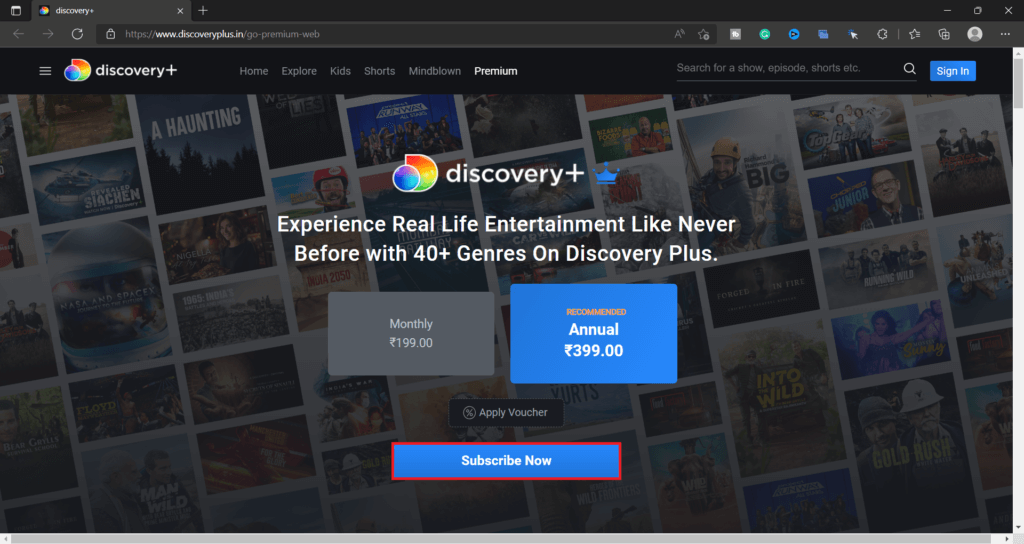 If don't have an existing account on Discovery Plus, then the platform will ask you to create your account by entering your email address and selecting a password for your Discovery Plus account. If you are an existing Discovery Plus user, then you will be directed to the next step.
Next, you will be directed to the payment page where you will have to enter your card details and complete the payment.
On successful payment, you will have your Discovery Plus subscription.
How To Setup Discovery Plus On Roku?
Now that you have checked your Roku device's capability and purchased Discovery Plus wireless subscription, all that is left to do is set up Discovery Plus on Roku. Make sure that your Roku device is working, and that no other is using it. Here's how you can set up Discovery Plus on Roku.
For the first step, you have to open Roku with the help of your Roku remote. Now, you find Discovery Plus on the home screen then click on it. Or else go down in the menu on the left side of the screen until you find the Search option. Once you do, click on the Search option.
In the search bar, type Discovery Plus. Once the searched name appears on the right side of the search bar, click on it.
Now that you have opened Discovery Plus, click on Add channel option.
A pop-up will appear that confirms your request to add the channel. Click OK to continue.
After this, Discovery Plus is added to your list of channels on your Roku device.
Now, whenever you will open Discovery Plus on Roku, you can see more options. From those options, select Go to the channel.
As you have already purchased a Discovery Plus premium account, you can simply click on the sign-in option. But if you have not, then you can also go for Discovery Plus 7 days free trial.
If you choose to sign in, for the last step, Roku will ask you to enter your Discovery Plus credentials.
And everything is done. You have successfully set up Discovery Plus on your Roku device and you can stream all content of Discovery Plus with the benefits of your Roku device.
An Alternative Method To Get Discovery Plus On Roku
If your Roku device is out of your physical range for the moment, and you don't want to waste your time later, you can also set Discovery Plus on your Roku device by using the Roku website.
This method is also helpful when your Roku device is being used by someone else and you want to set streaming platforms at the same time.
Open your preferred web browser and visit the Roku channel store on the web. You can directly get there by clicking on the link.
If you haven't registered yourself on the Roku channel store, then do it by signing up on the website. If done already, then go to the search bar.
In the search bar, Type and enter Discovery Plus. Skip this step if you see an option for Discovery Plus on the home screen of the web page.
Now that you have located Discovery Plus, open it.
Next, Click on the +Add channel.
And you are all done. Discovery Plus is added to your Roku device. Next time, you will open Roku, you can find Discovery Plus on the list of your channels on Roku.
Conclusion:
The online streaming can be enjoyed on a different level with Roku. To be able to stream on Roku, you are required to add channels to it. If you are looking for a solution on how to get and set up Discovery Plus on Roku, you can take the help of this article.
The first requirement is a wireless connection to Discovery Plus and the requirement is a working Roku device that is compatible to run Discovery Plus on it.