Are you searching for a way to Pinterest videos download? If yes then you have come to the right place, Here you will get many ways to download Pinterest videos and reels for free.
Pinterest is a widespread platform with various creative images and videos discovering topics like recipes, home ideas, style inspiration, and other ideas. It is a popular platform, especially among teenagers, as it helps explore fashion, artists, ideas, and trends through its visual search option. Consequently, it has the potential for growing businesses and entrepreneurs.
Although Pinterest allows its users to save and share videos within the platform, there is no option to download the videos on the device. Though Pinterest does not allow you to download Videos, that does not mean there's no way to do it. This article provides simple step-by-step instructions to download Pinterest videos for offline viewing and sharing.
How to Download Pinterest Videos?
If you come across a good video on Pinterest, you would want to download it on your device to view them offline. Pinterest does not give you the option to download videos, but there are various websites that allow you to do so.
Below are the steps to download Pinterest Videos using third-party websites on your PC and mobile.
On PC
If you have a PC, then you can follow the steps given below to download Pinterest Videos on it-
Go to the Pinterest site on the web browser on your PC.
Search for the video you want to download and click on it.
Click on the address bar at the top, and copy the link from there.
Visit the Pinterest Video Downloader on your browser. 
Paste the link in the given field, and click the Download button.
Now, click on the Force Download Video button.
This will download the video on your PC, and you can then play it using the video player.
On Mobile/Tablet
If you are using the Pinterest app on your phone or tablet, then you can download the videos from it by following the steps given below-
Open the Pinterest app.
Select the desired video that you want to download.
Click on the three dots in the top right corner of the screen.
Now, tap the Copy Link option.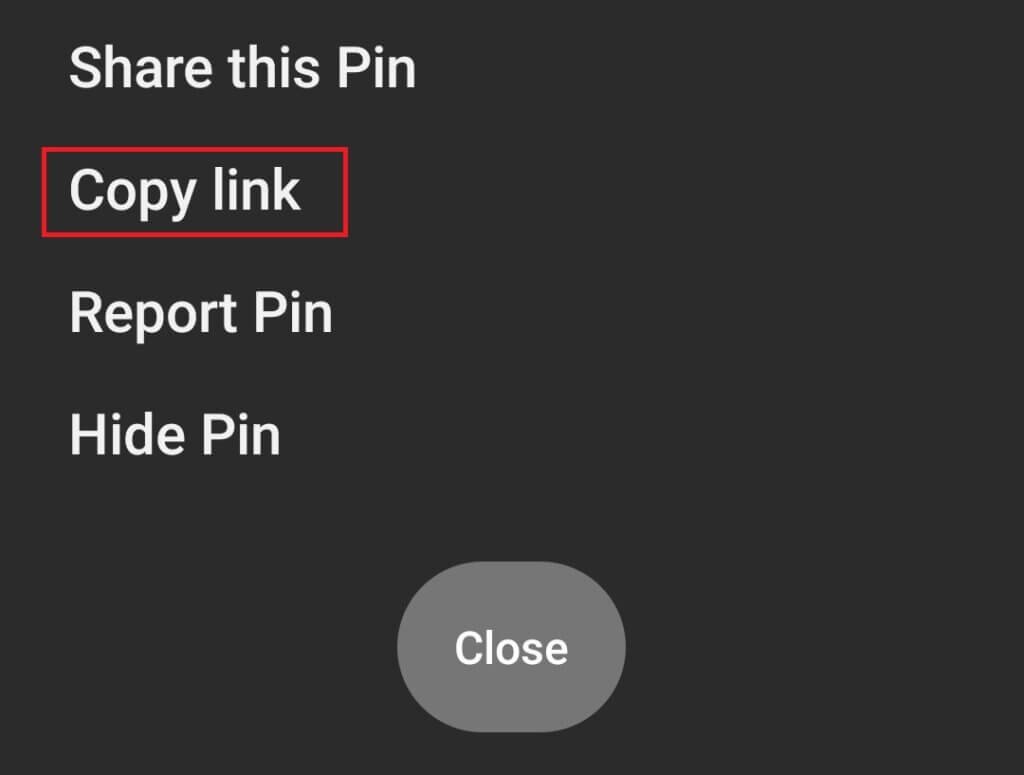 Click on this link to head to the Pinterest Video Downloader website. 
Here, you will see a field where you have to paste the copied link. Paste the link to the Pinterest video, then tap the Download button.
On the next screen, tap on the Force Download Video button.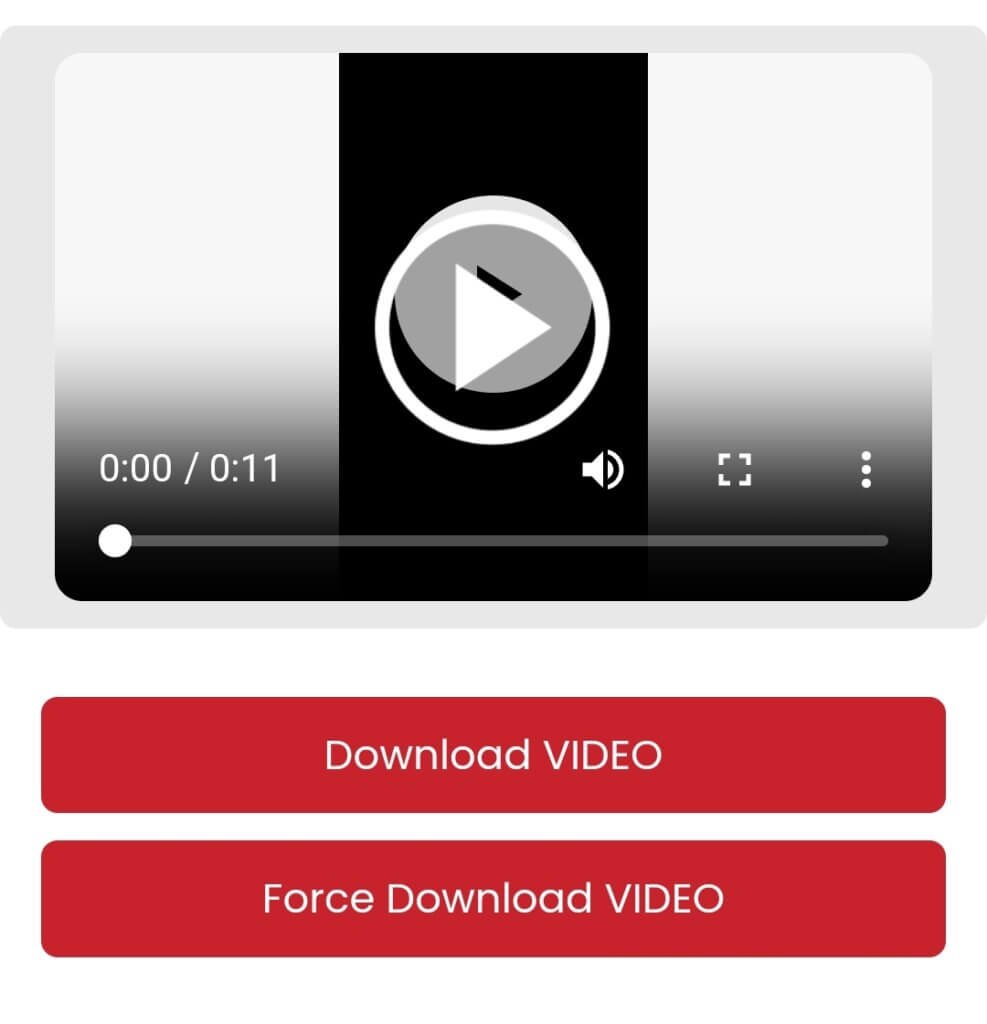 Downloading will begin, and the video will be saved to the internal storage of your phone/tablet.
Why Should I Download Pinterest Videos?
You can download the Pinterest videos for the following reasons-
Downloaded videos can be accessed offline without any network, and you won't face video buffering issues.
Videos that you have downloaded can be shared among friends and family and across your devices.
Any video you download will be saved to your device for future use. It means that even if the owner deletes the video from Pinterest, you can still access it.
What Are The Features of Pinterest Video Downloading Sites?
There are various Pinterest Video Downloading sites and apps available on the internet. These sites have the following features-
These sites are easily accessible and do not require registration or login.
They can download videos in the highest resolution available.
You can download images, videos, and gifs with one click through these websites.
Unlimited media can be downloaded using these sites.
FAQs
1. Can I Download Pinterest Videos On My Phone?
Yes, you can download Pinterest videos on your phone. To download a Pinterest video, copy the desired video link and paste it into the Pinterest video downloader. You will have the option to download Pinterest videos on your phone.
2. From Which Website Can I Download Pinterest Videos?
There are numerous websites. You just have to search for a Pinterest video downloader on your web browser, and then you can go for any Pinterest video downloader of your choice. Just make sure that the site is secure.
3. How many videos can be downloaded using Pinterest Video Downloader?
Unlimited videos can be downloaded using the Pinterest Video Downloader. There is no limit to the number of videos that can be downloaded using Pinterest Video Downloader sites. You don't have to pay any subscription fee to download Pinterest Videos.
4. How do I download from a link?
Copy the link of the desired video and paste the link into the Pinterest video downloader search box. You can then download the Pinterest Video on your phone or PC and play it offline.
Conclusion:
Videos from Pinterest can be efficiently downloaded in no time using Pinterest video downloader sites. They completely eradicate the hassle of network connections and come to the rescue while traveling and network errors.
The best part is you can follow the above steps and download Pinterest Videos for free without any subscription required.