Do you want to hack the wifi password on your Andriod phone? If yes then you have come to the right place, here you will learn to hack wifi password by mobile phone.
Being a hacker is a dream to many. Have you ever tried hacking anything before? First of all, one should never indulge in cybercrimes, especially one that causes harm to anyone.
But hacking somebody's Wi-Fi password won't be an issue or will it be? In case of an emergency when you did not have any other option then also, it is not appropriate to hack someone else's Wi-fi password.
But in the case when you forgot your own wi-fi password or you want to use your sibling's Wi-Fi who is reluctant to share their password with you, or worse, your neighbour is not so good to let you use a little bit of Wi-Fi, then you can use few tricks to hack Wi-Fi password by Android phone.
Cracking Wi-Fi passwords by hacking is one thing but this article is going to help you learn how to hack Wi-Fi passwords by Android phone. You will be amazed to know how easy it is to hack a Wi-Fi password on an Android device.
So, now that you know that it is possible to hack a Wi-fi password by using an android phone the next, is to learn how. But before everything else, let's know a little about types of Wi-Fi password security.
What Are The Types Of Wi-Fi Password Security?
Generally, there are three major types of password security that keep your Wi-Fi password secure. The first type is Wired Equivalent Privacy (WEP) is the most used but the weakest Wi-Fi password security. Therefore, it is easiest to hack this type of Wi-Fi password security.
The next type of Wi-Fi password security is Wi-Fi Protected Access (WPA), which is a little better than WEP but again it is possible to hack this password security with ease. WPA is the updated version of WEP and handled bugs and weak areas in WEP.
The last type of Wi-Fi password security which is the most secure one and gives hardship while trying to hack is Wi-Fi Protected Setup (WPS). As an unskilled hacker with android mobile, it might be difficult for you to hack this Wi-Fi password.
So, if the Wi-Fi password that you are trying to hack is WEP or WPA, then there is a possibility for you to crack the Wi-Fi password. So, if you are ready let's learn how to do it.
How to Hack Wi-Fi Password By Android Phone?
Before you begin to learn to hack, one must be aware of two terms which are rooted android phone and non-rooted android phone. A rooted android phone is capable to installed illegal and unapproved applications as the operating system is android is made open.
So, hacking become a lot easier with rooted android phones. While non-rooted android phones don't allow the installation of such applications that helps in hacking.
So, if your android phone is not rooted then the first method to hack a Wi-Fi password is for you. One more thing to keep in mind is that you make sure that you are in the range of Wi-Fi that you're trying to hack.
Hack wifi passowrd by WPS/WPA Tester Apk
This method can be used for rooted as well as non-rooted Android phones, but it is most appropriate for android users with the non-rooted device and if the Wi-Fi password that you are trying to hack has either WPS security or WPA security.
WPS/WPA tester is a widely used and trusted application by android users to easily hack a Wi-Fi password with WPS/WPA security. You can install this application from the Google Play Store by clicking on this link. Here's how you can use this application to hack Wi-Fi passwords.
After you have finished downloading followed by installation, turn on your phone's Wi-Fi to search the nearby Wi-Fi connections.
Now, launch the application, and let it search the Wi-Fi networks.
Among all the Wi-Fi networks near you, tap on the network that you are trying to hack. If you could not find it then you can also fill it out manually.
The application will try to form different passcodes to crack the password. If the application is successful in doing so, you will have Wi-Fi access.
Hack wifi password by AndroDumper App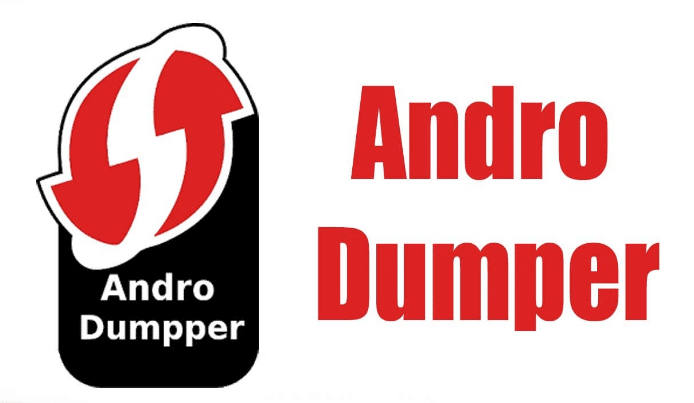 This android application is the same as WPS/WPA tester, and it works in a similar manner. This application works very well for non-rooted Android devices. Plus, the installation is easy and so is navigating through the app.
Simply, download the app by clicking on this link and allowing it to access the Wi-Fi network on your device.
Now, turn on your phone's Wi-Fi and open the application.
The app will search for Wi-Fi network connections available. You have to tap on the network that you want to hack.
After you initiate hacking by tapping on the Wi-Fi network, the application will start decoding the password by forming different combinations. Within a time interval, the app will show you the password if it was able to crack it.
How To Hack Wi-Fi Password By Rooted Android phone?
If your android phone is rooted it means you are already aware of the benefits of having a rooted device. Now, that you are able to install an unapproved application without being charged for that,
You can install any among two of the best Wi-Fi hacking apps for Rooted Android devices. You can either install WPS Connect or BCmon on your android phone.
WPS Connect For Rooted device
The best thing about this application is that it bypasses the Wi-Fi security and connects you to the available Wi-Fi network. It can work for the non-rooted device as well but with a rooted device, more features can be unlocked.
Download the app from this link and install it on your phone. Once the application is installed on your phone, simply launch it and enable Wi-Fi settings.
Now, tap on the scan button that you can see on the screen to start scanning the Wi-Fi networks nearby. It loads all details about the network such as Wi-Fi security type, signal, speed, etc.
Once, the networks are loaded, tap on the one that you wish to hack.
The moment you will tap on your desired network, a list of keys will pop up on the screen. Choose any one of those keys.
The app will try all the top and popular keys to crack the password and after tries, it will enter you into the Wi-Fi connection.
BCmon And Reaver For Rooted Android Phones
This application is strictly made for rooted android devices. If your device is not rooted, then you must not use this application. If your device is rooted, then here's how you can hack Wi-Fi passwords by android phone.
Reaver is installed to hack the WPS Wi-Fi network password whereas the BCmon apk file is installed to monitor your Broadcom chipset and identify PIN.
You can start the hacking process by launching BCmon app on your phone.
Click on the monitor mode option in the BCmon app.
Next, launch the reaver app. The application will ask you to confirm that the app is not being used for illegal activity. Tap on confirm.
Now, tap on the APN that you want to crack and continue.
On the reaver app, check tick the automatic advance setting and uncheck the BCmon box.
The application is going to take a few hours to crack the password. It can take up to 5 hours depending on the password length.
Conclusion:
So this article is all about how you can hack the wifi password of your Android phone. Hope you learn something from this article and hacked the wifi password successfully.
Hacking Wi-Fi networks by android phone is not a hectic task unless the password strength is very strong. If the password is easy to guess, then the top two methods will work for you. Make sure you do not try these hacks for illegal activities, and it causes harm to no one.