TikTok is one of the most popular social media platforms. It allows you to create, edit, as well as share short videos. Any video you share on TikTok will be visible to your followers as well as other users on TikTok.
Many times you might feel not to post the video but to save it to your gallery only. If you are the one who is looking for ways to download Tiktok videos without posting then this article will help you with it. Here we will be discussing the ways to save TikTok videos without posting them.
Steps To Save Tiktok Video In Gallery Without Posting
If you have made a video on TikTok and want to save it in your gallery without posting it then you can do it by following the steps given below-
Firstly open the TikTok app.
Then tap on the + icon at the bottom to create a TikTok video.
Once you have created a video, you will be headed to the Upload Video Page.
Here, tap on Who can view my video and then click on Private.
Now, tap on the Post option to post the video on your profile.
Head to your Profile on TikTok.
On your profile, head to the Private Videos tab and tap on the video you want to save.
Now, tap on the Share button and then on Save Video.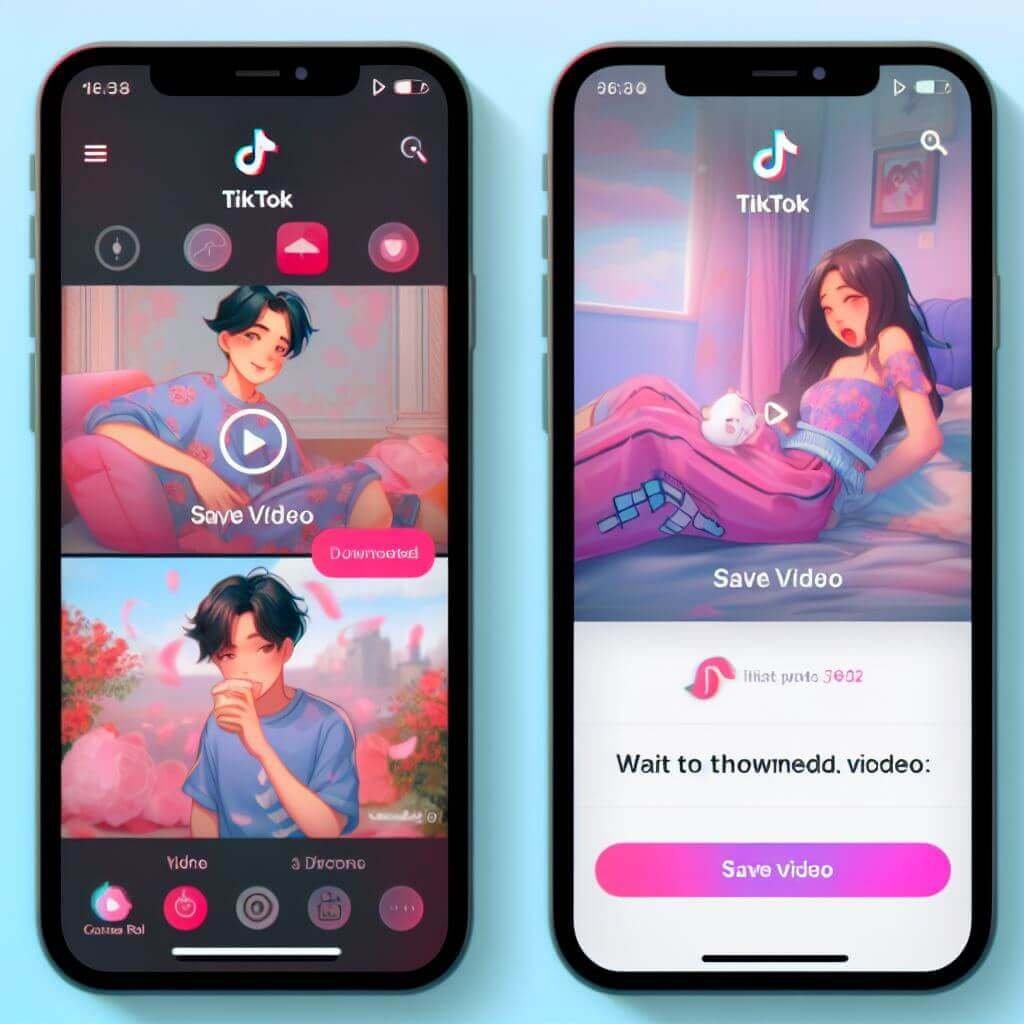 Tap on the Done button to save the video to your gallery.
Steps To Download TikTok Videos Shared By Others
If you want to download the TikTok videos shared by others then you can do so by following the steps given below-
First, open the TikTok app on your device.
Then search for the Tiktok video that you want to download or save.
Then click on the Share just below the Like and Comment icon.
Then click on the Save video or the Download icon. Make sure that you have given access to TikTok to download the video to your gallery.
At last click on Done and the video will be downloaded to your gallery.
FAQs
Can I Download TikTok Videos From A Private Account Without A Watermark?
Yes, you can download Tiktok videos from private accounts on Tiktok. This is possible through the Tiktok downloader. You can use third-party TikTok Downloader like Snaptik, SSSTIK, and TikMate to download TikTok videos from a Private account without the watermark.
Can You Save Draft Clips On TikTok?
Yes, you can save draft clips on TikTok. Any video you created on TikTok can be saved to draft. It will be saved to the drafts folder and will remain there unless you post them.
Nobody else can see the video except for the account holder if the video is saved in the Drafts folder.
How Do I Save TikTok Videos To My Gallery Without Posting?
If you want to save TikTok Videos on your gallery without posting them then you can follow the steps given in this article above.
Conclusion:
If you want to download TikTok videos then you can do it by following the steps given in the article above.
We have discussed the steps to save the TikTok video that you created yourself or videos that others have shared. We hope this article helped you with what you were looking for.